If you're part of an MS Society group, a member of staff or healthcare worker 'Log in' to order up to 50 copies of our booklets for free. 
If you only want to order MS publications - including the 'I need some help' card - you do not require a login. Members of the public can order up to two copies from the choice of publications below for free.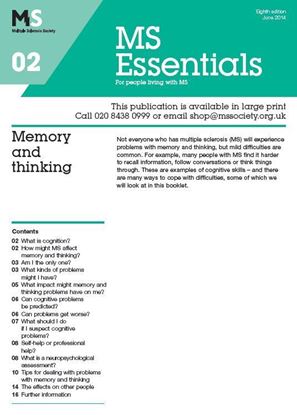 Not everyone who has MS will experience problems with memory and thinking, but mild difficulties are common. These are examples of cognitive skills – and there are many ways to cope with difficulties, some of which are looked at in this booklet.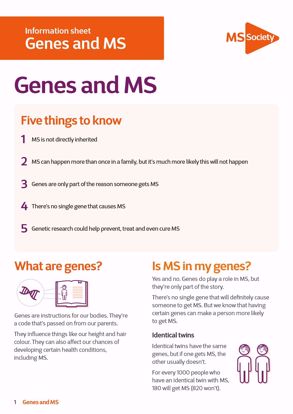 Factsheet explaining what genes are and what role they play in MS. This factsheet is only available as a download