Choose a category below to browse publications covering every aspect of life with MS.
MSS staff members, Group volunteers or Healthcare workers Log in or Register to order multiply copies of publications or branded merchandise.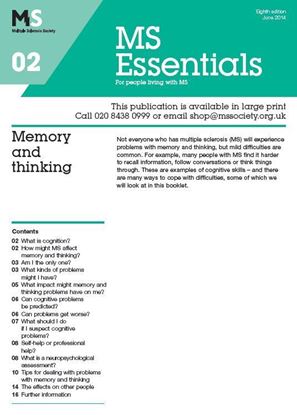 Not everyone who has MS will experience problems with memory and thinking, but mild difficulties are common. These are examples of cognitive skills – and there are many ways to cope with difficulties, some of which are looked at in this booklet. This is a download only factsheet.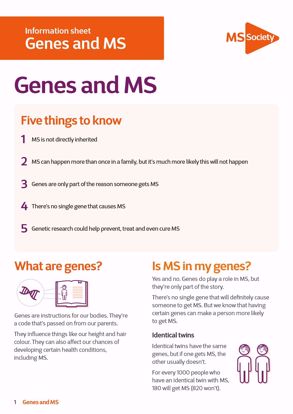 Factsheet explaining what genes are and what role they play in MS. This factsheet is only available as a download